Our Vision is clear, we want all surfers to be...
Riding waves in thriving oceans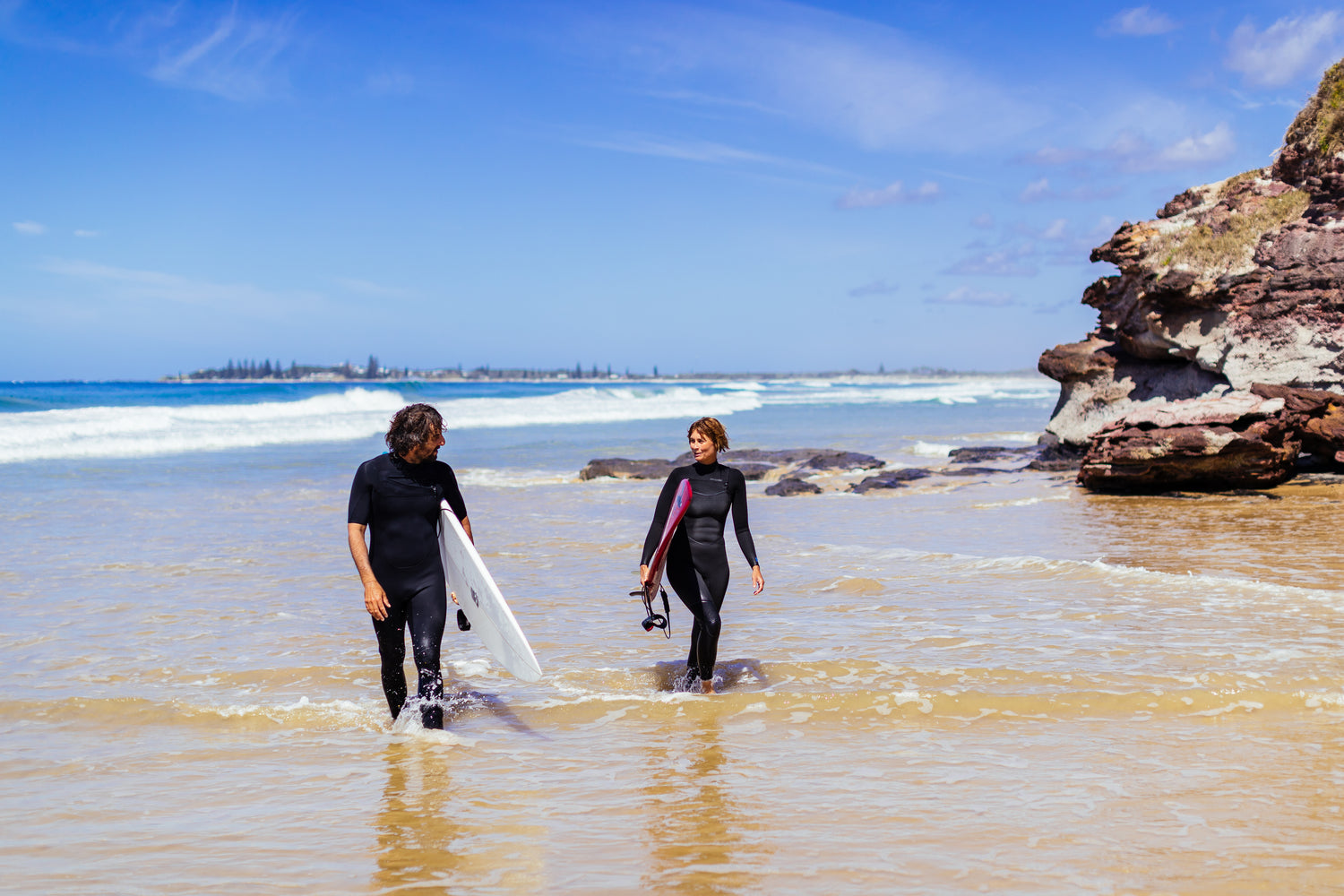 Our Story
Surfers for Climate is an Australian charity dedicated to turning the tide on climate change.
The first set rolled in for Surfers for Climate in October 2019, after surfing co-founders Johnny Abegg and Belinda Baggs attended a climate summit on Heron Island, off the coast of Queensland within the Great Barrier Reef Marine Park. They were moved by what they learned about climate science, the impacts of climate change and just how many viable solutions there were in Australia. Most importantly, they were struck by the critical role the oceans play in addressing the climate crisis. The experience made them breathless, like gasping for air after a solid beatdown. But they were committed to paddling out and taking the drop for climate action.
This was the first 'party wave' of climate action - Johnny and Belinda took off together.
Inspired by the collective power of surfers in the successful Fight for the Bight campaign in South Australia, since forming, Surfers for Climate has continued to grow, with thousands of people from the surfing community across Australia coming together to take off on the party wave of climate action and become part of the solution to the climate crisis.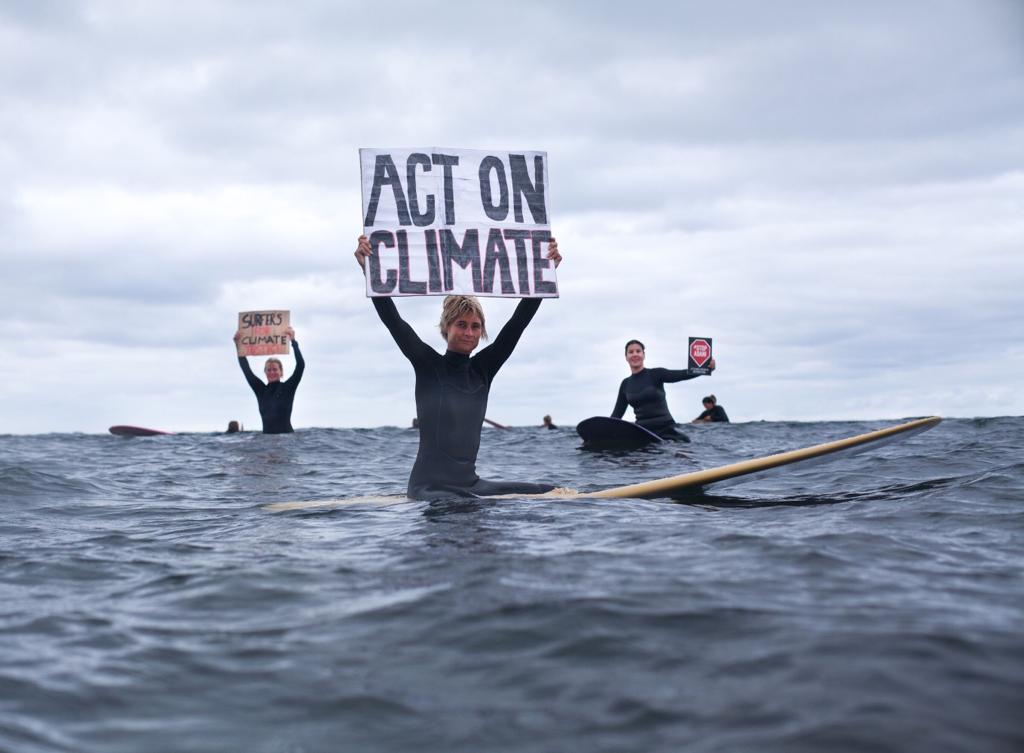 Our values
As we paddle out together these are the core values we live and breathe:
Recognise and Respect the 'True Locals'
We honour and learn from First Nations connection to Country and culture.
Bold Inclusion
We recognise the diversity within surf culture and welcome surfers and ocean lovers of all approaches to wave-riding and ability levels, from all identities, backgrounds and beliefs - everyone is welcome on the party wave of climate action.
Thoughtful Larrikins
We channel the spirit of surfing's counter culture roots. Climate change can be complex and depressing. We're here to have fun while changing the world.
Collaboration and Connection
We work with like-minded communities, businesses and organisations to make change happen. We're all about imperfect action above perfect inaction. It's a journey man…
Respect
We look after the ocean and each other, always.
Our goals
Educate, inspire and mobilise surfers to care about climate

We are building a large and powerful movement - surfers of all levels of abilities and crafts, surfing organisations, surfing peak bodies, surf industry and boardrider clubs - that see the risk that climate breakdown poses to oceans and surfing, and are motivated to learn and act.
Help surfers play a powerful role in stopping new coastal and offshore fossil fuel developments

We will fight to prevent new coastal and offshore fossil fuel developments with surfers playing key roles in these campaigns.
Assist surfers in implementing climate solutions

All the climate solutions we need exist today. We just need to scale them up - surfers can help - carbon neutral surf events, rooftop solar and batteries at home, the surf industry reporting on sustainability measures, surfers buying better products. The opportunities are boundless and Surfers for Climate can facilitate change.
Engage MPs representing surfing communities and help them take action on climate

Surfing communities have real political power. Surfing communities can respectfully engage local MPs, using their influence to convince politicians to champion climate action no matter which political party they represent - all politicians can be on the party wave of climate action too.